Visit our photo albums to see photos of Sabastiya, its people and surrounding as well as photos of HAFSA events and projects.
You can also visit our Facebook Group for updates and photos from HAFSA members and the people of Sabastiya.
Hafsa Members Visit to Palestine.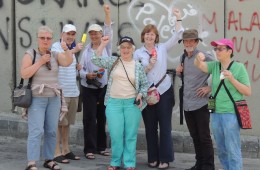 In May 2013 eight members of HAFSA travelled on a field trip to Palestine. We...