CURRENT SUMMER 2019 PROJECT: Za'atar plants and irrigation systems: We are currently raising money to purchase za'atar plants and simple irrigation systems for villagers. Za'atar is a popular and much-used herb in Palestine and the Middle East, containing thyme, and sesame seeds. This project will assist families to grow their own herbs for home cooking and sale.
Ramadan food parcels Over a number of years we have purchased food parcels for needy families during the Islamic holy month of Ramadan, in addition to providing a small number of clothes vouchers for children with disabilities or learning difficulties.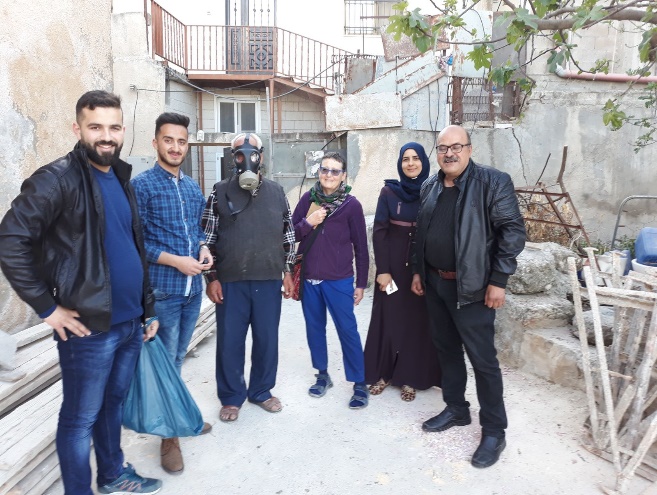 Gas masks and first aid training Frequent military incursions into the village by the Israeli army bring the danger of tear gas being fired, suffocating villagers and having a dangerous effect on elderly and vulnerable people. We have supported the purchase of gas masks for villagers living close to the archeological site, where clashes take place, and helped to train young people to provide first aid in the event of an emergency.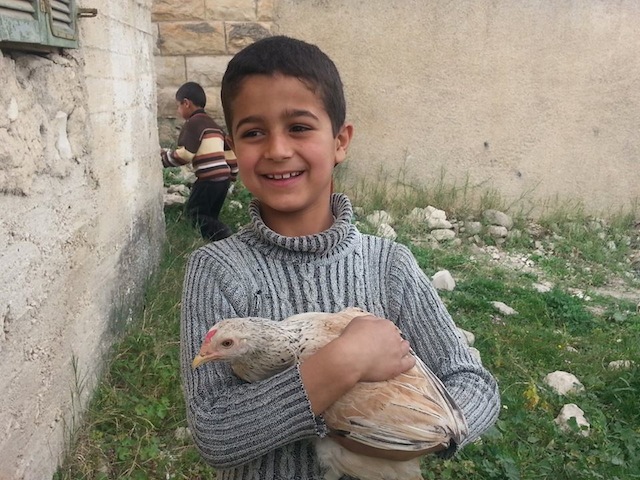 Hens project Our members supported the purchase of hens for families in Sabastiya, which helped to re-introduce the tradition of keeping of hens in the village. This project was a huge success and continues to provide a source of eggs for families and for sale in local shops.
Village clean-up One of our members funded the cleaning of the village cemetery and the planting of 100 trees and shrubs to provide shade and to beautify the area. Another member bought litter-pickers and helped young people to clean the streets of the village.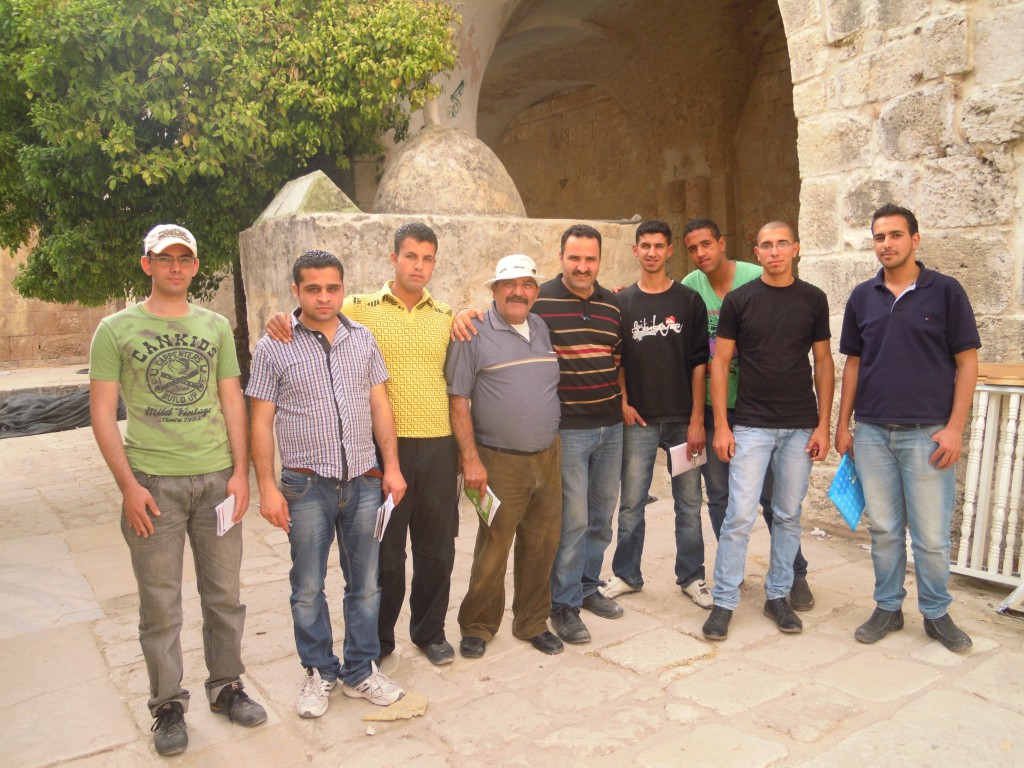 UK volunteers One of our founding members went to Sabastiya to run an 'English for tourism' course, to help local people better communicate and cater for tourists. Three participants now work in the tourist sector, using the skills learned on the course. Other members have travelled to Sabastiya to volunteer in the guesthouse and to teach English to young students.
Youth volunteers We supported the creation of a volunteer team of young people to work with the municipal council and bought equipment for them to use, such as wheel barrows, picks and shovels etc.
Olive oil soap This project delivered very good training to many women and helped to provide equipment for any woman wishing to produce soap.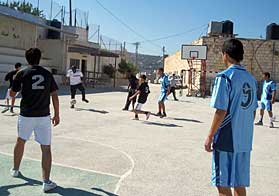 Football training We sent a coach to train the Sabastiya youth team for a month and we bought some equipment for them. This project was very popular and improved the confidence of the team, and the results still trickle down today! One of the students, Youssef, represented Palestine in the "free football" competition in the Czech Republic.
Olive trees We raised funds in Autumn 2012 to buy 500 olive trees for families in Sabastiya. Olive trees – the symbol of Palestine – are vital for subsistence and support the livelihood of over 100,000 families across the country. These trees are now bearing fruit and we hope they have a long and fruitful life!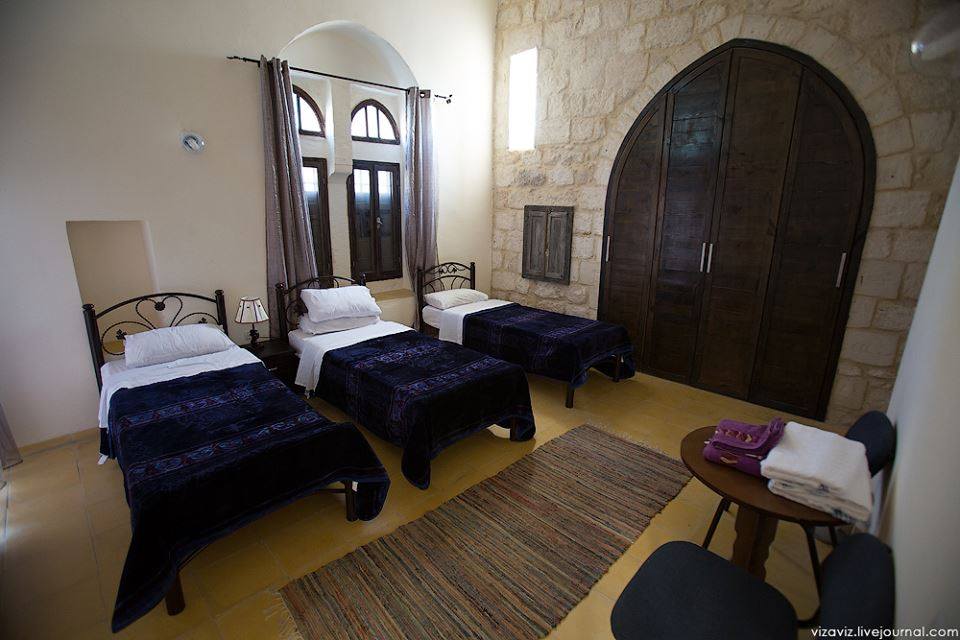 Al Kayed Palace Guesthouse One of our very first projects was to encourage the Women's Union who manages the Al Kayed Palace (an old Ottoman palace) to start running the guest house that was set up in the building with the help of funds from Sweden.
They did not do anything with it for a few years, pondering how they could run it and whether to give it to an outside experienced company. When we visited we saw the lost opportunity and hoped they would not sell it off. We encouraged them and bought beds and mattresses and an assortment of equipment. And that's how it all started!
We brought groups here, including the Zaytoun tours. The guest house is today often used by local Palestinians to run workshops and by Israeli Palestinians who come here for a break as well as various international groups. The guest book is filling up with nice comments. In 2016 the Al Kayed Guesthouse received a TripAdvisor award for best guesthouse of the year.