Sabastiya is a Palestinian village in the north of the West Bank, set in a fertile valley where figs, olives, almonds, grapes and other fruits and vegetables are grown. It is a fascinating village with a long and rich history and where, to this day, ancient columns built in Roman times still stand. It has a population of a little over 3,000 people, all living under the weight of military occupation.
Sabastiya is located on a hill in the Nablus Governorate of the West Bank, eight miles northwest of the city of Nablus.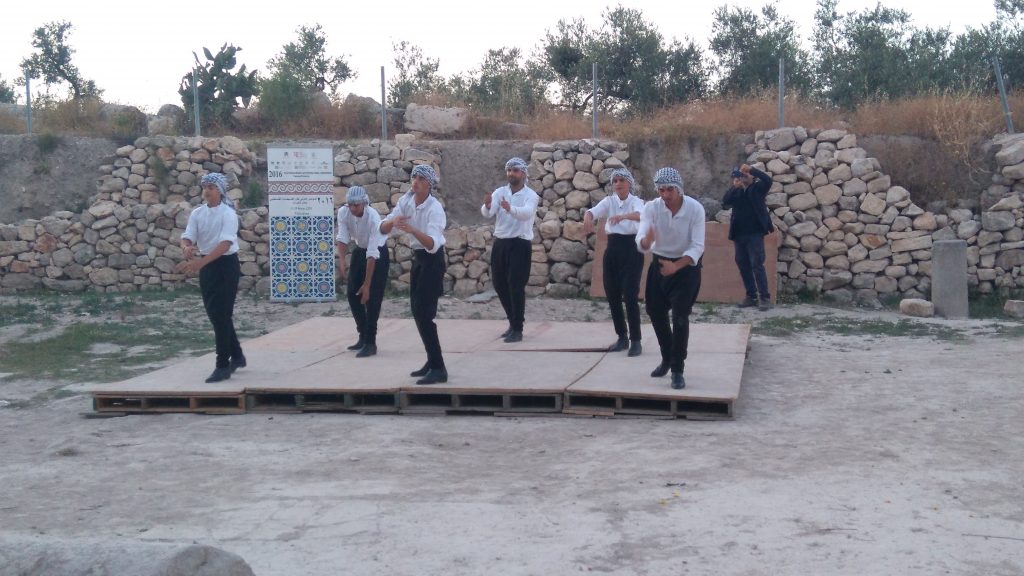 Because of its long history, Sabastiya boasts a number of important archaeological monuments.
Even today, you can see the ruins of ancient Sabastiya on a hill overlooking the present village and feel the power of six successive cultures dating back 10,000 years: Canaanite, Israelite, Hellenistic, Herodian, Roman, Byzantine and Ottoman. 
According to religious tradition, the body of Saint John the Baptist was found in Sabastiya. Once a popular tourist attraction, the area is being economically strangled as travel becomes increasingly difficult. Some of its land has been stolen by the neighbouring illegal Israeli settlement of Shaveh Shomron.
Sabastiya has a mainly Muslim majority population, with a small Christian presence. 
The village relies on the nearby city of Nablus for many of its services and employment. The people of Sabastiya go to Nablus for hospital treatment and to study at university, but Israeli military check points have made travelling difficult. Living under military occupation makes life hard and challenging.
And yet, there is a great spirit – education is seen as very important and there are many community initiatives.  Sabastiya has a mosaic centre teaching children the art and producing crafts for sale. There are two boys' schools, two girls' schools, one kindergarten and youth groups including scouts. Many olive groves surround Sabastiya and are used to produce fair trade olive oil. The women make olive oil soap and also jam from the many fruit trees growing there. Recently a wonderful guest-house was established to welcome travellers.
Sabastiya wants to reach out to the world. We want to reach out to Sabastiya.
The transliteration of Sabastiya
Sabastiya is often also transliterated as Sabastia, Sebastiya, Sebastia or other similar variations. HAFSA feels "Sabastiya" best represents the pronunciation of the town's name and also chose that spelling to better distinguish it from other similar names.
For as little as a £10 donation you can become a friend of HAFSA.
By making a donation to HAFSA  you will be supporting our projects which help the village and give the people of Sabastiya some hope for the future.
By becoming a friend of HAFSA you get information about our activities and plans, you can participate in our events or visits to Sabastiya and will get an invite to our Annual General Meeting (AGM), during which you can help to elect (or become part of!) the management committee.