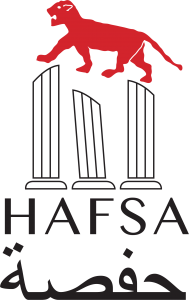 See our latest bulletins: 
Please see here the current schedule of HAFSA fund-raising events and join us if you can.   
Sunday May 9th  : 11 am -2 pm  HAFSA stall at Brentford Market.   Come and see us at this lively monthly market in Market Place, Brentford.   HAFSA regularly has a stall to raise funds .   In support of Palestine,  a great range of Palestinian Zaytoun products including their excellent oil will also on sale.  Normally we would be selling  "Gift an Orange Tree" cards  and greeting cards, 100% cotton traditional black and white or coloured keffiyehs made in Hebron, handmade  purses, phone cases with traditional Palestinian embroidery and our new booklet celebrating 10 years of HAFSA – as well as bric-a-brac and more!  However this may be restricted  just to Zaytoun products and masks due to Covid restrictions imposed on the April market but we hope  things will be back to normal for the May 9th market.  Please wear a mask while browsing the stalls – Sunday parking nearby is easy and there are good bus routes. We thank the many people who supported us so generously the Brentford market   – and are delighted now to be able to take  both contactless payment or cash for things you buy and for donations.
We welcome any good quality items to sell on our stalls and you can drop them at Marjorie's (details below).  Can you help on the day?  Contact  Marjorie: [email protected]  07960 804650.  Majorie is our HAFSA Volunteer Distributor for Zaytoun products.   It may be that the market is  restricted to food products so you can still buy your Zaytoun products and if you want to buy HAFSA products such as cards and masks please contact us in advance so you can "click and collect" at the market.    To arrange this please email us.
Thursday April 29th : 19:30 UK time, 20:30 in France, 21:30 in Palestine, 11:30 West Coast US




In conversation with Mona Hajjar Halaby 

We have the pleasure of hosting a 

conversation

 with 

Mona Hajjar Halaby

: writer and teacher of conflict resolution and nonviolent communication. Mona will talk about her family history and her new book, soon to be published: 

"

In

 my Mother's Footsteps, a Palestinian Refugee Returns Home."

                                 

"In My Mother's Footsteps is a moving and heart-rending journey of a daughter discovering her roots and recovering her mother's beloved past. It's also an intimate and tender account of daily life for Palestinians as never seen before. For fans of The Bookseller of Kabul and The Beekeeper of Aleppo."

Join us for what promises to be an interesting and moving evening. Mona will also show photos from Mandate Jerusalem where her mother lived until the Nakba of 1948.   To register for this HAFSA Zoom click here.
 You can also look here

at our archive of news bulletins going back over more than 10 years. 

Please contact us with your suggestions 

for events we could hold during this period of Covid19 restrictions – any of your ideas as to how we can continue to fund raise during lockdown would be very much appreciated eg. talks, Zoom quiz.   
This may also be of interest :
Israel/Palestine: in search of the rule of law – Click here to book a place at this conference which runs over 2 afternoons   (25 and 26 May)  
The Crafting of the News: the British media and the Israel-Palestine Question  Click here to hear a recording of this recent Balfour Project event.

  

 
Please contact us with your suggestions for items of news, links  or events which may be of  relevant and helpful for HAFSA friends.